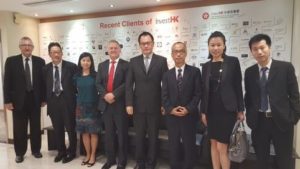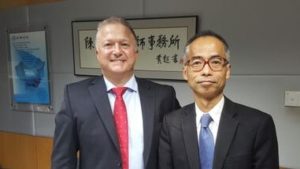 Members of the IMPEX team visited Hong Kong to build the foundations of its strategic alliance with leading accounting and business advisory firm CW CPA.
CW CPA is a professional advisory firm owned and managed by Thomas Wong and Rosanna Choi. CW CPA has offices strategically located in Hong Kong, Shenzhen, Guangzhou and Shanghai in mainland China, Barcelona in Spain, London in the UK and Bogotá in Colombia. They have teams of experienced multilingual professionals who are dedicated to serving clients and proud to be the Strategic Alliance partners of IMPEX to assist Australian clients looking to access commercial opportunities in Asia.
During the trip the IMPEX team had the opportunity to meet with various government bodies including InvestHK represented by Mr Philip Kung. Mr Kung has been with Invest Hong Kong, the Hong Kong Special Administration Region Government department established to help attract and retain foreign direct investment, as the Head of Business & Professional Services since January 2001. Prior to that, he has held several high-level positions in private consultancy firms and the Hong Kong Tourism Board. Mr Kung also is an entrepreneur having established and operated his own businesses in Hong Kong, Shanghai and Brazil.
He holds degrees of MBA in International Management from Thunderbird School of Global Management in Glendale, Arizona and Bachelor of Commerce from University of Calgary, Canada.
He reads, writes and speaks English, Mandarin, Cantonese and Shanghainese; in addition, he speaks Portuguese.